Easy as 1,2,3 and healthy; try serving this okra and tomato recipe with your next meal for only 30 calories per serving!
It's hard to believe something so simple can be so delicious and fits well with most diet plans.
I actually craved okra and tomatoes every day when I was pregnant with my first daughter.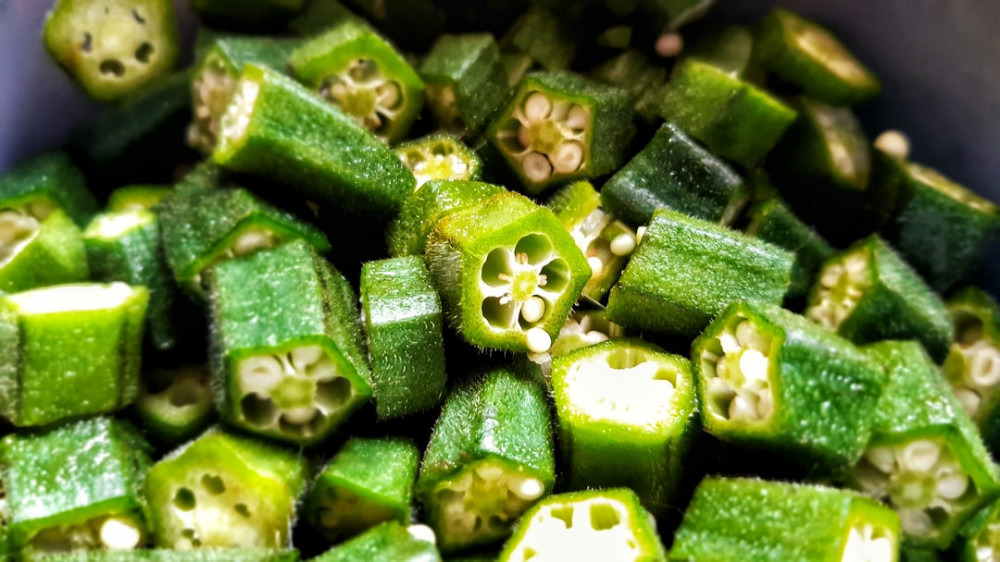 Okra and Tomato Recipe
Serving Size = 3/4 cup
Per Serving = 30 calories / 0 g fat / 6 g carbs / 1 g protein
Ingredients:
Fresh, frozen, or canned okra
Tomatoes – Stewed (from fresh or canned)
Salt and pepper – to taste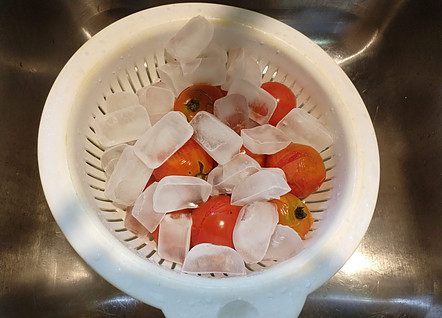 To Prepare:
If you are preparing this with fresh, uncooked tomatoes;
Boil a pot of water.
Once the water is boiling, drop tomatoes one by one being careful not to splash on you.
Let the tomatoes stay in the water for about 5 minutes.
Pour the tomatoes into a strainer and put ice cubes on them.
Allow the tomatoes to sit for about 5 minutes.
Place the strainer on top of a bowl or pot and start peeling the tomato skin off.
Using your fingers, dig out the core and place the tomatoes in a bowl or pot.
Add salt and pepper to taste.
After you have peeled all the tomatoes, squish the tomatoes through your hands causing them to break into small pieces.
Add okra to the pot and bring to a boil.
Turn down to a slow simmer for about 30 minutes or until the okra is tender.
Serve as a side dish or a light lunch.
This okra and tomato recipe goes great with fish and a healthy summer squash casserole!